Boost Adoption by Promoting Digital Wallets
Published 12/8/22
Digital wallets (such as PayPal, Venmo, Apple Pay, or Google Pay) are quickly becoming the preferred payment method for many consumers. In fact, according to FinTech Magazine, 75% of consumers are now using mobile wallets, and 60% say they're so confident with digital wallets that they're comfortable leaving their credit cards at home. With their speed, safety, and overall convenience in comparison to more traditional payment methods, digital wallets are going to continue to gain momentum. And because of their growing popularity, promoting the digital wallets you accept is a great way to drive online payment adoption.
The Marketing Resource Center (MRC) contains several resources you can use to boost your customers' awareness for digital wallets as a payment option for their invoice.
Payment Brand Logos – Ensure that your accepted payment brand logos (including mobile wallet logos) are visible on your invoice so your customers know digital wallet options are available. You can also include the logos on your website's payment landing page for more visibility. To download convenient payment brand logos or payment brand logo strips, navigate to Access>Payment Brand Logos.
Invoice Messages – A message on your invoice is also a great way to promote digital wallets. To find several digital wallet-specific invoice message ideas, check out our "Sample Invoice Messages" document in the MRC under Locate > Content.
Sample Communication Content – Consider adding a note about mobile wallets in an upcoming email blast or newsletter. For PayPal, Venmo, Apple Pay, or Google Pay verbiage, check out the Digital Wallets Communication Content document in the MRC under Locate > Content.
Customizable Templates – We also have additional customizable assets (both printable and digital) specifically promoting PayPal, Venmo, Apple Pay, or Google Pay located in the Browse folder.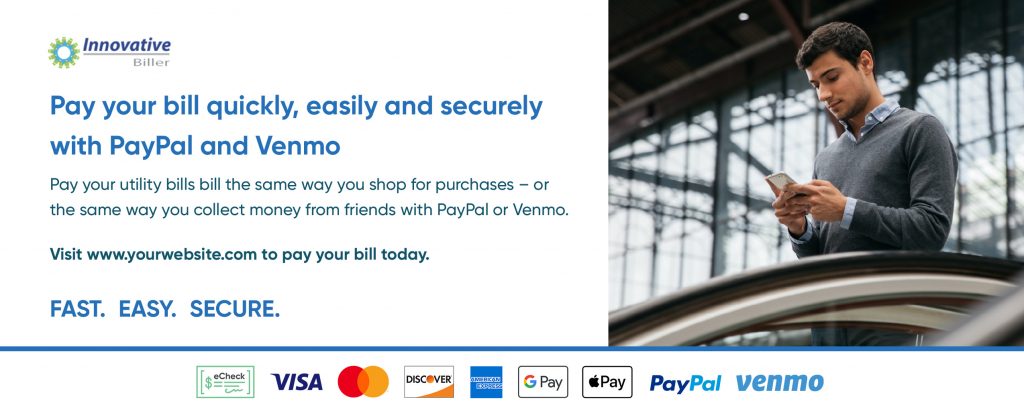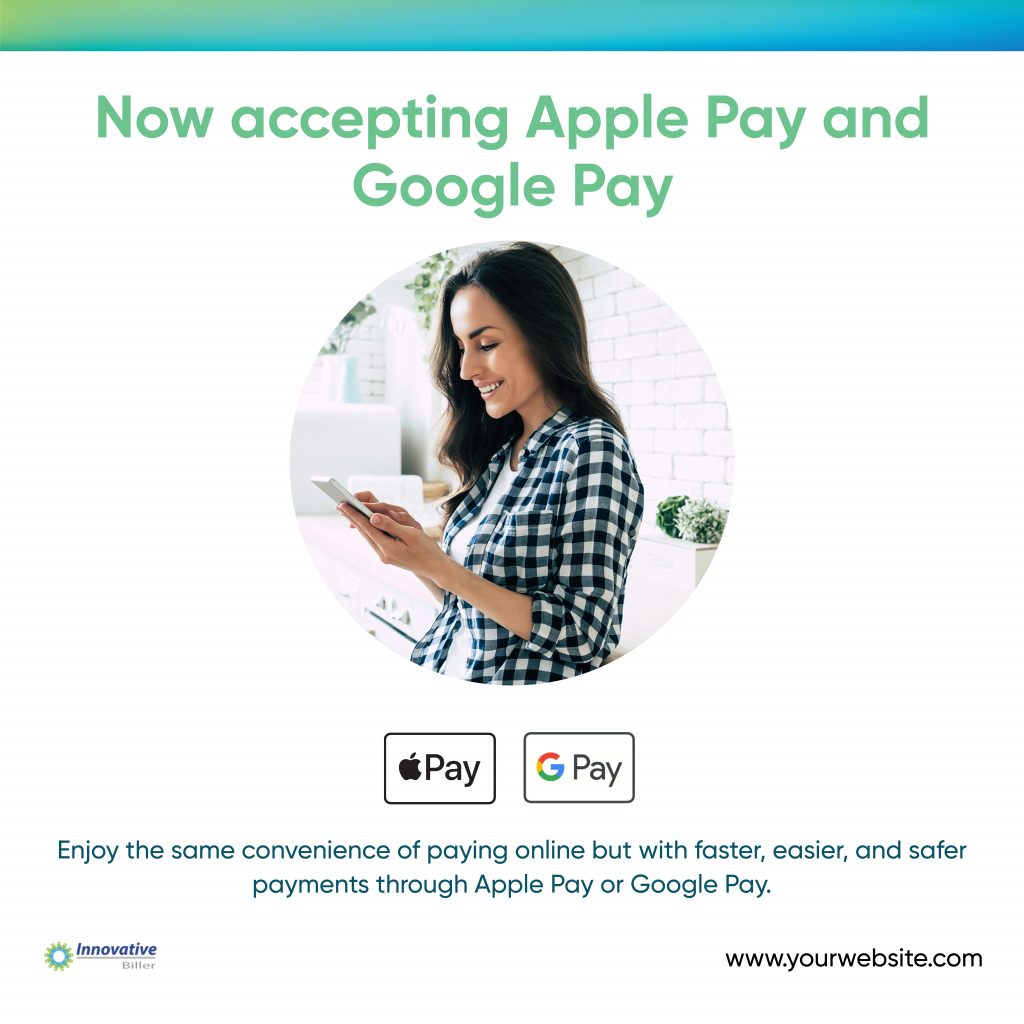 If you need access to our new Marketing Resource Center, please email us at [email protected].