Are you changing your integration?
Are you changing your integration?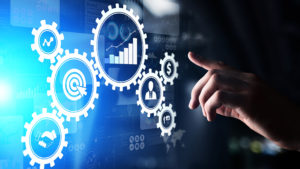 Did you know that there is a team dedicated to smoothly implementing any changes to your integration with InvoiceCloud? Conversions need to be completed when you're making any modification to how you are integrating to the InvoiceCloud platform. Changes may require our assistance. A few examples:

Presentment changes:

Print vendor change
Template to PDF extraction (when a PDF is provided to Invoice Cloud)
Template to remote linking (when the print vendor has APIs available for PDF)
Any other change regarding PDF presentment

Changing Billing Software Vendors
Integration changes:

Changes to file layouts: invoices, adjustments, change logs, or payments files (these changes usually occur when there is a software upgrade or a change in billing systems)
Changes to API end points

Technical Conversions – Moving to a new server
Payment Conversions – Converting AutoPay and/or Paperless Data to InvoiceCloud  
Changes to your integration with InvoiceCloud can be seamless, but complex depending on the changes. To better serve you, it's important to let us know as early as you can about your changes. We can help during planning the change and avoid production emergencies.  
If you are planning a conversion, please send an email to [email protected]. Let us know the type of project, timeline of changes, and any additional information.  
Our conversion team will reach out to start the process and provide a statement of work that will include the applicable cost and schedule. After the scope of the project is agreed upon and signed, we will proceed to schedule the change with plenty of time to test to ensure there is no disruption to services. 
Do not assume that changes may not require InvoiceCloud assistance. Reach out early. We are here to help!