Bob's Ramble: Our Global Push to Drive Customer Adoption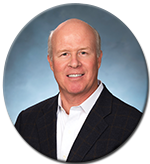 From inception, InvoiceCloud's fundamental aim has been to make life simpler for both billing organizations and their customers. But choosing our innovative billing and payments solution is just the beginning of that journey to efficiently increase customer satisfaction. 
The next steps? Encouraging your customers to enroll in and/or opt to use the easy-to-use, self-service options available through your InvoiceCloud solution. 
You may have guessed, but when we talk about "self-service," we're referring to billing and payment options that allow your customers to receive bills and make payments without the involvement of your busy staff. InvoiceCloud was purposefully designed with a myriad of self-service options at your customers' disposal, like:  signing up for automatic payments (AutoPay), opting to receive digital statements through paperless billing, making a payment on a mobile device, or through an online portal. 
The more customers that choose to adopt these self-service routes, the more efficiencies your organization will see – with fewer payment-related phone calls to field and paper bills to mail out or receive, your employees will gain time back in their days to focus on higher priority projects, while saving money by reducing the costs of printing and mailing. Think about all the projects that get shuffled to the back burner that you "wish there was time to address" — increasing self-service adoption is one way to tackle that long-standing to-do list! Increasing adoption doesn't just make for a more productive workforce, it's an effective way to avoid employee burnout, which is more important than ever in today's stressful work landscape. And from your customer's perspective, these self-service routes offer a quicker, easier way to do something that few people actually like to do – pay their bills! 
While that level of convenience is already a sweet deal for your customer base, the InvoiceCloud team is adding a cherry on top in the form of our new client-wide sweepstakes program. To participate in the sweepstakes — and potentially win 1 of 10 monthly, $100 gift cards, a Rad Power electric bike, or a Mini Cooper – your customers need only: 
Make an online payment

 

Go paperless

 

Or sign up for AutoPay.

 
Payers who are already enrolled in AutoPay or Paperless billing – or making online payments, get automatic entries into the sweepstakes.  First-time online payers are entered for a double chance to win! 
The goal of this global, client-wide sweepstakes is to dramatically increase the adoption of self-service by your customer base – and we have a ton of great materials you can leverage to promote the contest courtesy of our fabulous Customer Marketing team. 
For starters, access to promotional marketing materials like envelope teasers, bill inserts, flyers, and more, are all available in our Marketing Resource Center (please email [email protected] if you don't have login credentials). Use these materials to grab the attention of payers who are still receiving paper bills or making manual payments and, also, to educate your customer service team! Arm your representatives with resources and language they can use to share details about the sweepstakes to any customer they speak to – the prizes should stir up some excitement, and your organization's adoption rates will benefit by promoting the sweepstakes at every opportunity. 
Questions about our global sweepstakes program? Email [email protected] for answers and additional resources.