Customer Spotlight: Roadmap for a Successful Conversion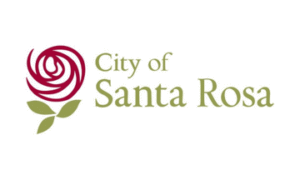 By Ben Stevens – Manager, Implementations Delivery
You might remember that our conversion team can help with changes to your integration with Invoice Cloud. In last month's Cloudburst, we talked about the importance of letting us know when you are anticipating changes to your integration with InvoiceCloud. This month, we wanted to give you a first-hand account of a biller that successfully underwent the conversion process with InvoiceCloud, the City of Santa Rosa. 
Santa Rosa gave the InvoiceCloud implementation team plenty of lead time before the changes were needed, so our two teams had the time to work together on a plan. This was especially important because they had a unique conversion need; the city came to InvoiceCloud needing to replace their Single Sign On (SSO) solution with Invoice Cloud (SSO allows a user to log in with a single ID and password to directly access several systems). In addition to this transition, new usernames and passwords would be needed for payers to login into their accounts, and we wanted to make the process as seamless as possible for payers. That's where the conversion team at InvoiceCloud truly comes into play. 
Conversions are necessary for any change to how a biller is integrated with InvoiceCloud.  Changing how payers login can be especially tricky, and Santa Rosa's changes could have generated a lot of payer calls to the city.  Thanks to Kathy at the City of Santa Rosa, those frustrated calls were avoided. Kathy reached out to InvoiceCloud early with all the details of their conversion needs and the team was easily able to help.  
"The conversion with InvoiceCloud went well!" Kathy said. "We had a dedicated implementation specialist who, along with our account manager, helped answer all our questions, set up our test environment, got bugs fixed, made customizations, and walked us through the entire conversion process start to finish. They were always available and willing to dig into some of our more unique issues which helped us make this an almost seamless conversion both internally and externally for our customers." 
Having the time to plan the project and create a detailed statement of work helps ease everyone's mind and reduces the chance of last-minute issues. Additionally, this extra lead time assures the InvoiceCloud team has the right resources in place for the conversion. As Kathy mentions, "The team was very prompt with responses and follow-through. I really appreciated the detailed explanations of issues and solutions. This helped me level-set and explain the process to my internal team with more confidence." 
 If you are planning a conversion, please send an email to [email protected] Let us know the type of project, timeline of changes, and any additional information the team should know.  
Our conversion team will reach out to start the process and provide a statement of work that will include the applicable cost and schedule. After the scope of the project is agreed upon and signed, we will proceed to schedule the change with plenty of time to test to ensure there is no disruption to services.