InvoiceCloud Updates Permissions
Published 1/5/2023
We are excited to announce a new feature designed to improve security and give customers more control over their account. The new password reset feature allows administrators to reset passwords for biller portal users in the User Management section and end users (payers) from the Customer Profile page.
This new feature has several benefits:
It increases security by keeping passwords hidden and encrypted at all times.
Admins are no longer forced to choose temporary passwords for other users when creating an account or resetting a password. Instead, they can simply click "Reset Password".
It empowers payers by giving them more autonomy in managing their account. When a password reset is initiated by either the user or an admin, the user will receive an email with a link allowing them to choose their own password.
You can see it in action in the screenshot below.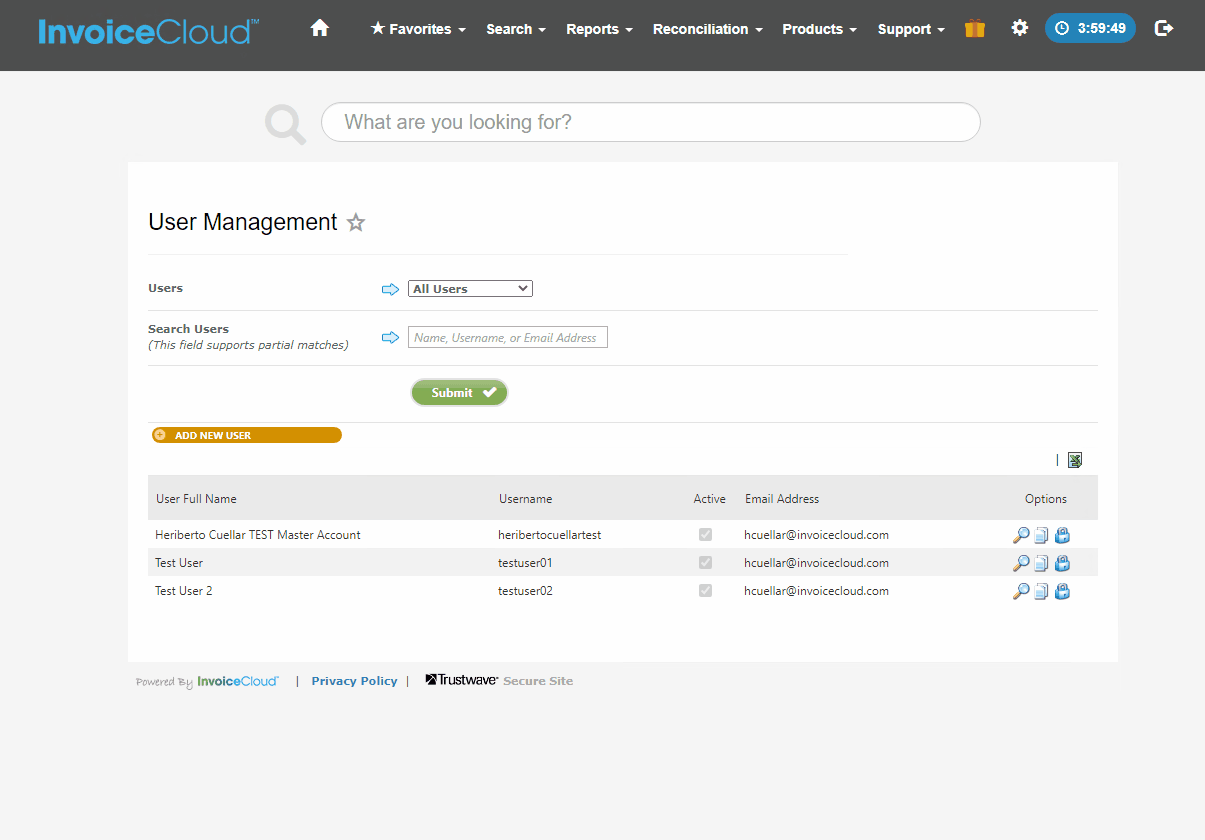 These updates should provide increased peace of mind and a better overall user experience with InvoiceCloud. If you have any questions, please don't hesitate to reach out to our customer support team.