Encouraging Seniors to Adopt Online Payments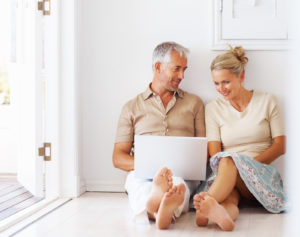 A common challenge for many billing teams is convincing their senior customers to try and, ultimately, adopt online payments.  In InvoiceCloud's research report, the State of Online Payments, we surveyed ~2,000 customers like yours to get a better understanding of how people at all ages prefer to make payments, including this historically non-digital customer segment. 
Here are a few points from that research that address whether your older payers would be willing to adopt digital payments and a few tips on how to encourage online payment adoption from your senior customers. 
1. Customers 61+ use online payments as much (if not more) than other age groups 
Contrary to popular assumptions, data from the State of Online Payments shows that customers ages 61+ use online or mobile payment channels more than any other channel.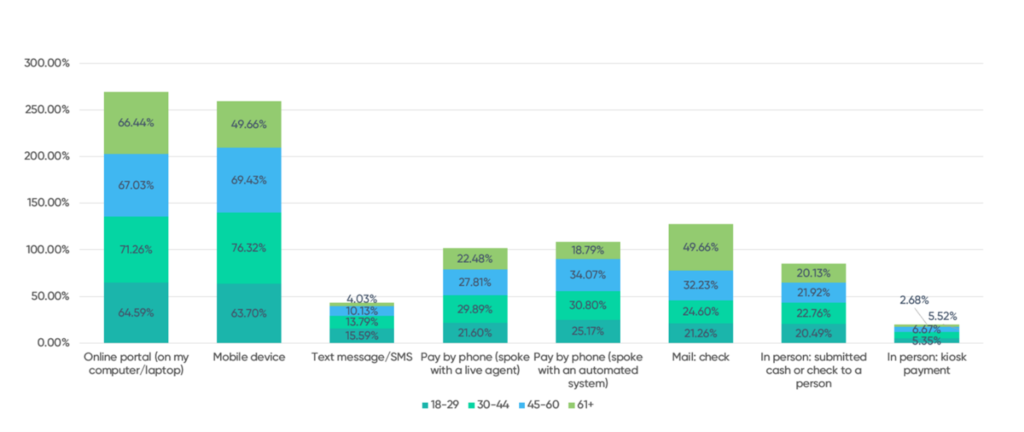 2. Most customers 61+ prefer to make digital payments
To determine if there is a rift between what payment channels are convenient and what payment channels are preferred, we asked respondents to share their go-to channel for making a bill payment.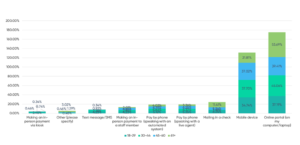 3. Customers 61+ prefer online channels for all types of payments
Finally, we wanted to explore what types of payments customers 61+ are comfortable paying online. For instance, does this segment prefer to pay their phone bill online but avoids paying utility bills digitally?
The survey data showed that the majority of 61+ payers prefer to make most payments through online or mobile channels.


Tips for encouraging older populations to adopt online payments
Making the transition from in-person payments to digital payments can be jarring, especially for customers who have been sending a check or going in-office to pay their bills for most of their lives. Here are a few ways your organization can improve this transition for those who are newer to digital payments:
Make sure to mirror the details and branding of your paper bill in your organization's online payment portal, so customers know exactly what is due.
Promote online payments regularly with bill inserts, envelope teasers and statement messages to inform customers who traditionally opt for manual payment methods about your organization's online payment options.
Don't forget to provide relevant and timely bill payment reminders preferably through email or outbound phone calls so customers don't worry about missing a payment.
For more ideas on how your organization can improve electronic payment adoption rates among your senior customers – and all customer segments, subscribe to our monthly Marketing Tips newsletter here!