Looking Under the Hood
Published 11/3/22
Each month, our team works tirelessly to ensure your digital engagement and payment solution is the best that it can be. At InvoiceCloud, we utilize cloud technologies to deliver ongoing improvements to the platform. We make regular enhancements to our infrastructure so that you have the latest and greatest technology at your fingertips. These changes enable us to maintain industry-leading performance and reliability.
In addition to platform improvements, we are continuously releasing new features and product enhancements. We've had over 60 major product releases since 2016, here's a look back at some of the most notable ones: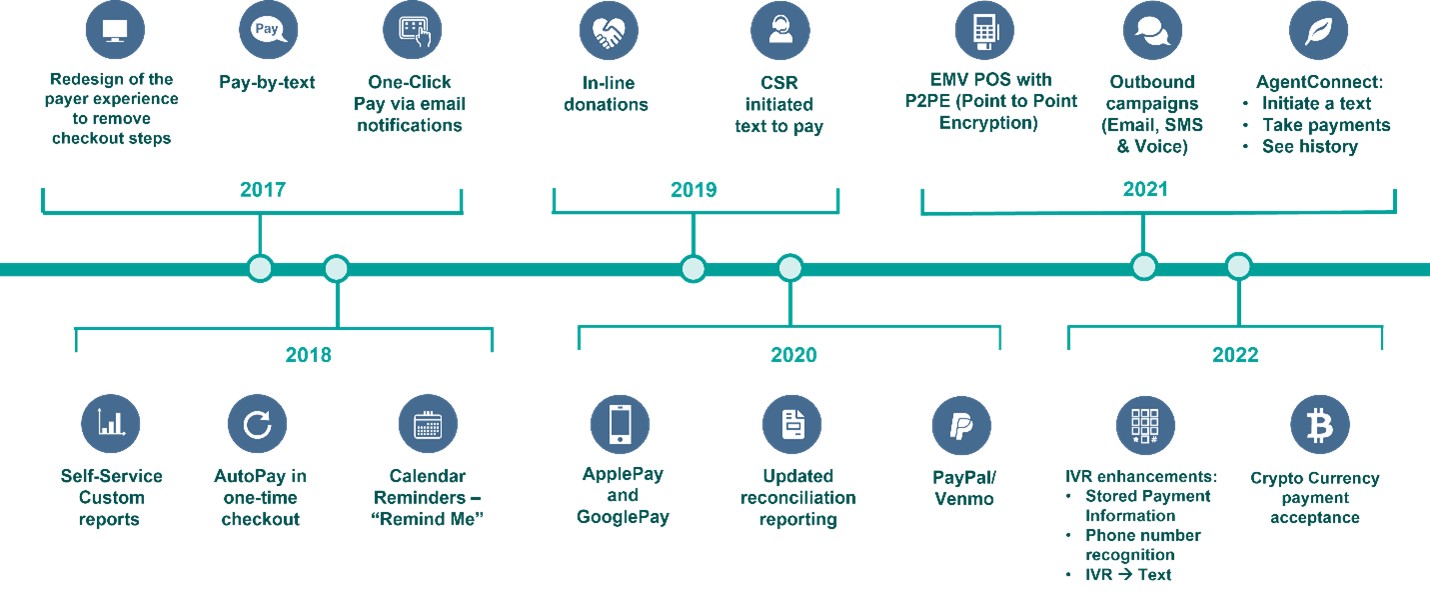 These product releases include everything from new products to new functionality and new payment options which reduce friction in the billing and payment process for your customers and improve operational efficiencies for you.