Prevent Missed Payments This Back-to-School Season
Published on 9/8/22
The end of the summer is a time of transition. The season is changing, students are heading back to school, and many customers are settling into a new routine. But busy schedules can sometimes mean late payments or even missed payments. To help your customers stay on track during this busy season, now is the perfect time to refresh your marketing and promote the features that help them stay organized.
To help ensure updating your marketing programs is easier than ever, we've launched our new and improved Marketing Resource Center. With our new Marketing Resource Center, you can quickly create collateral that promotes features that keep customers on track, such as AutoPay and payment reminders. Here are just a few of the upgrades you can look forward to in the new and improved Marketing Resource Center:
A more user-friendly and easier-to-navigate platform
More options for customizing your pieces
Ability to edit previously created pieces
Ability to create cohesive campaigns with your marketing collateral
Our new Marketing Resource Center also comes equipped with several new, professionally designed marketing collateral templates.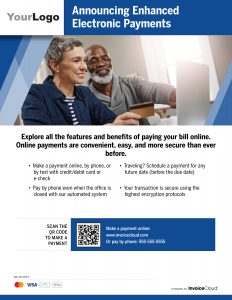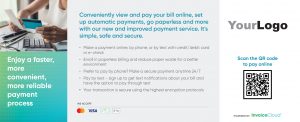 Looking for a tour of everything available in our new Marketing Resource Center? Join us for our Marketing Resource Center Deep Dive on September 29th! Register here.
If you need access to our new Marketing Resource Center, please email us at [email protected].