Support Central Enhancements
Published 1/5/2023
Support Central is your go to place for information about InvoiceCloud. And now we've made it even easier to find the help topics that you are looking for. You can access Support Central by clicking on the "Support" option at the top of your screen in the Biller Portal. Once opened, click on "Customer Support" and it will take you to the page with the button "Visit Support Central."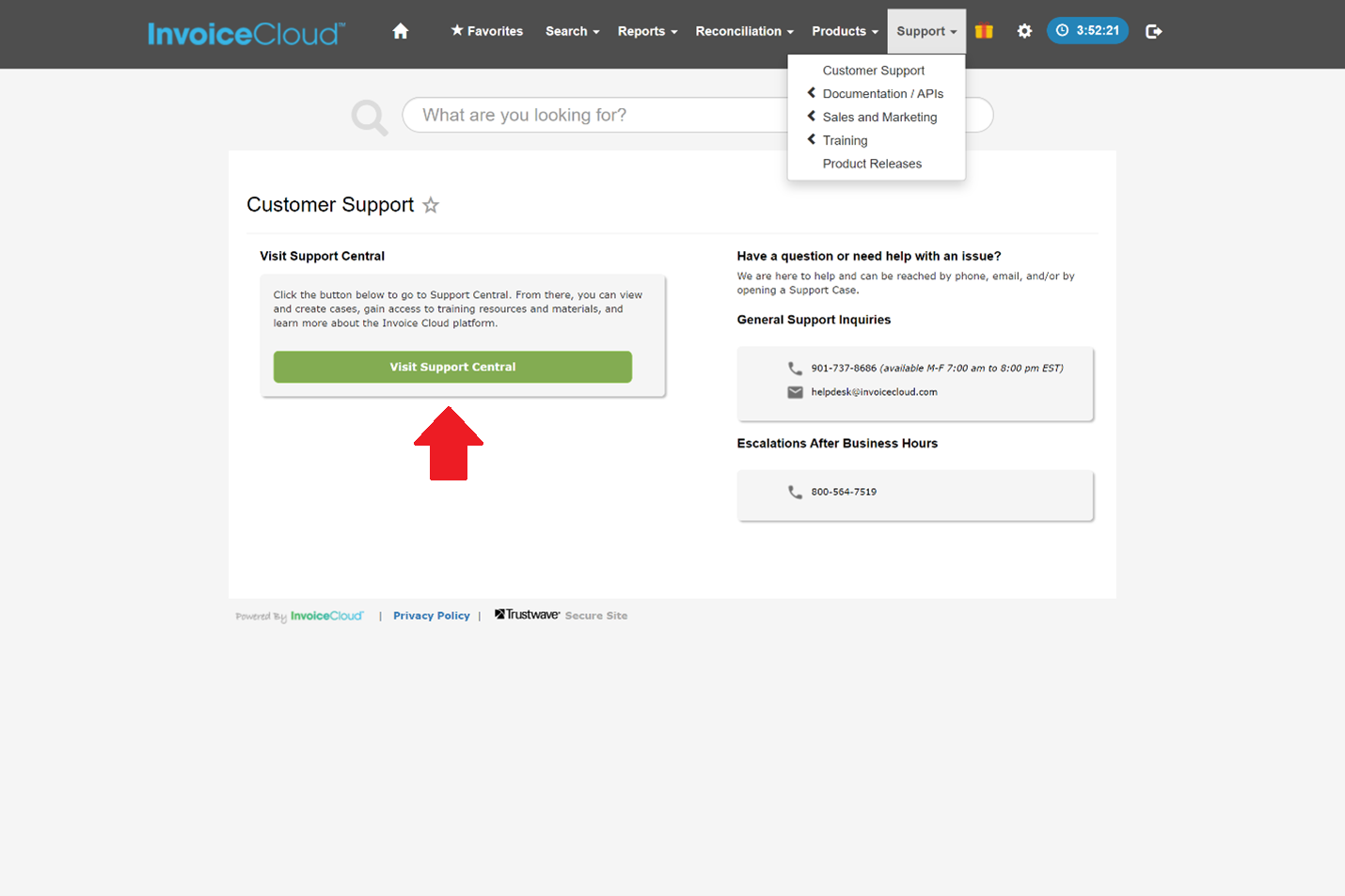 Upon entering Support Central, you'll see a whole new interface.
The home screen displays multiple "tiles" which feature the most popular help topics.
Click on a tile and it will bring you to a list of results specifically relevant to the topic you selected.
Use the search bar to find information related to what you are looking for.
We've also added a "knowledge topics" option in the top navigation. The drop-down list features all the help topics available for you to choose from.
Interested in learning about what others are searching for? Check out the "trending articles" to find the most recently accessed topics.
Take a look at the video below to see it in action.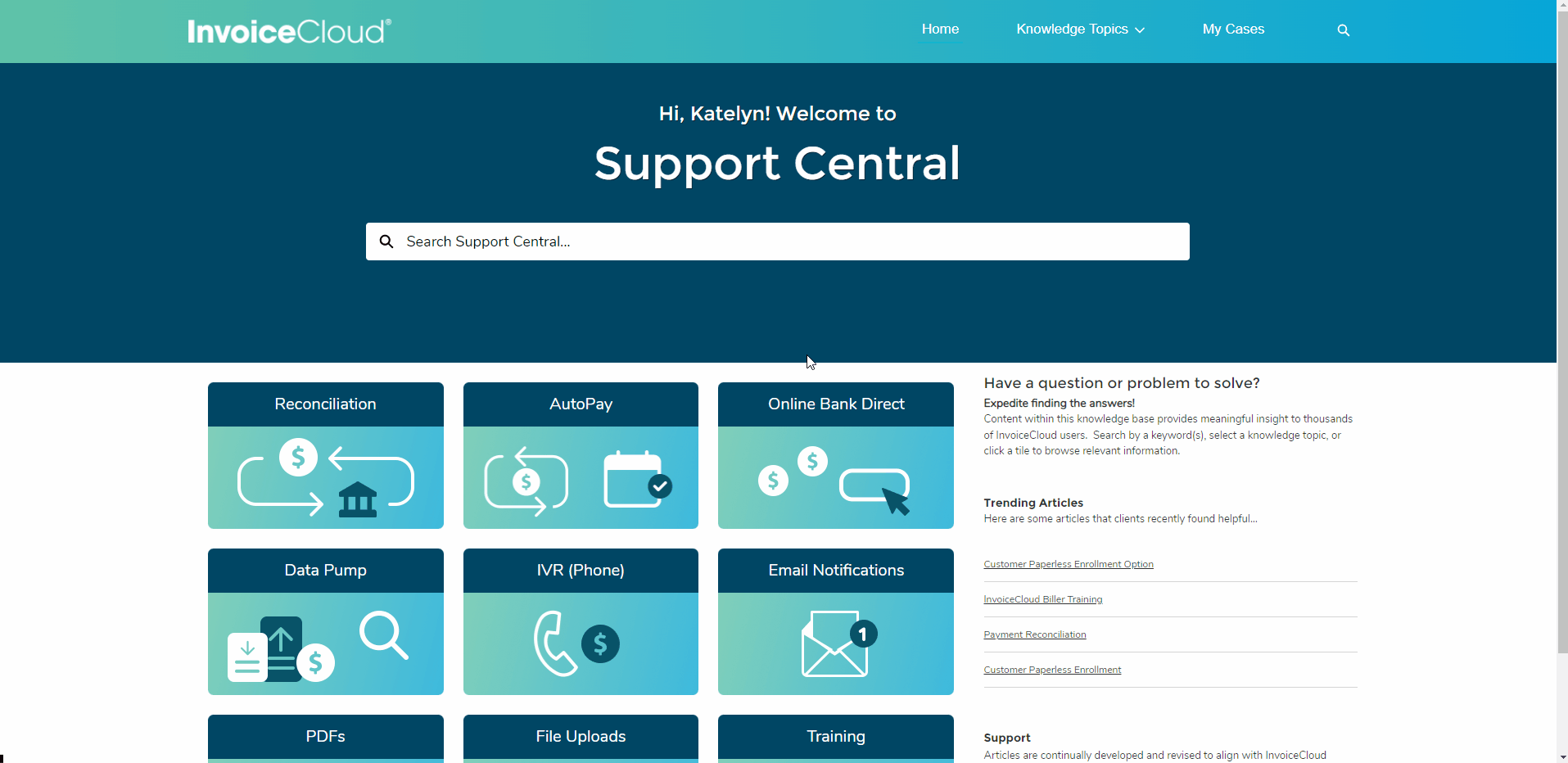 These enhancements should make it easier to get your questions answered. If for some reason you still can't find what you are looking for you can submit a support case and track it by clicking on the "My Cases" tab at the top.