Updated Training Videos Available
Published 11/3/22
We've recently updated our most popular payer help videos to drive your customers to self-serve more easily. Consider sharing them in communications with your customers (via social, email, and website) to help them make their bill-paying processes easier and faster.
Those who are brand new to online bill payment can learn how to register by viewing Account Registration.
Do your customers want to add Paperless, AutoPay, or add other features to an existing account? The  Managing Your InvoiceCloud Account video will provide guidance.
Account Linking demonstrates how easy it is to link multiple accounts, utilizing the same email address.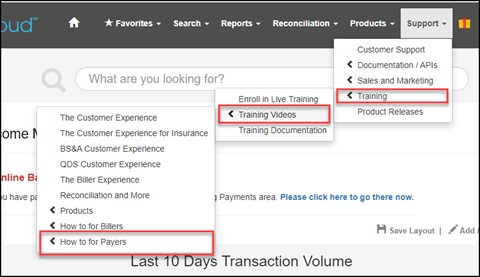 These videos are available on the payer portal under Support > Help – User Videos, and you can view them on your Biller Portal under Support >Training > Training Videos.