We Love to Hear From You and Your Customers!
Published 10/6/22
We get feedback on our product every day, and we enjoy hearing from happy clients like you. Here is what some of your peers have to say about InvoiceCloud.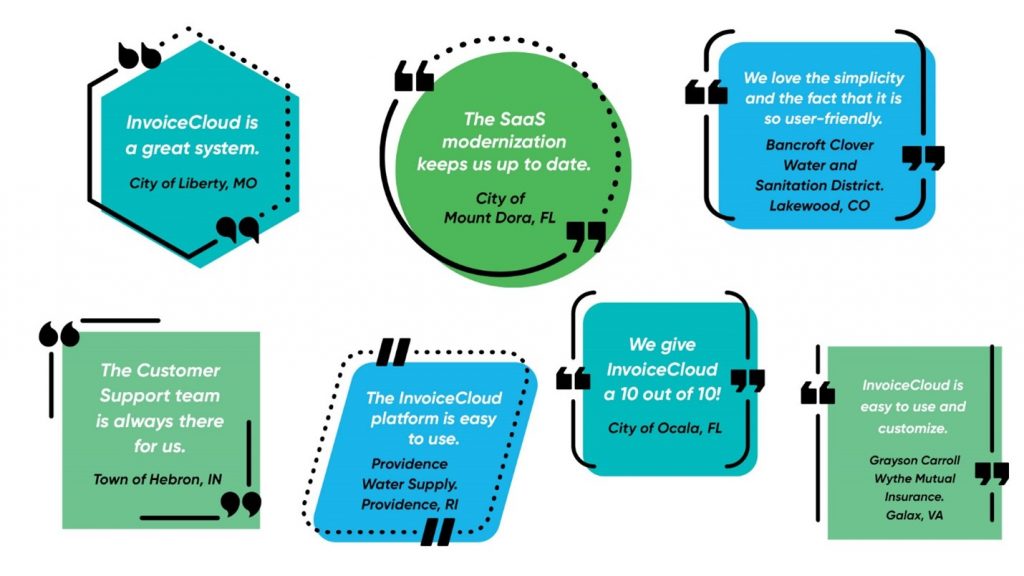 We also love hearing from your customers and wanted to share some of the recent feedback that we have received.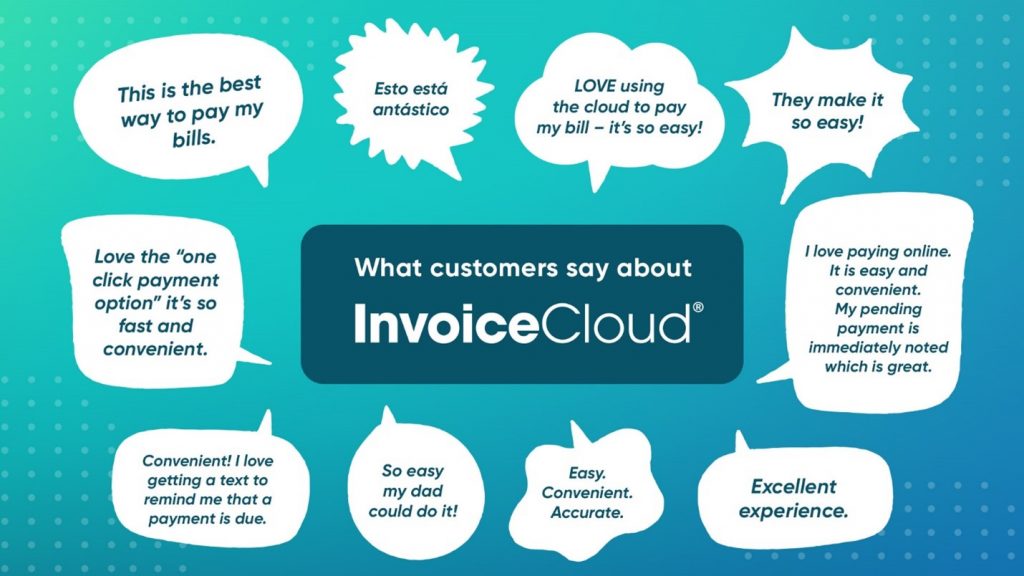 We'd love to hear from you! Contact us by writing [email protected]. We look forward to hearing from you.