You Talked, We Listened
Published 11/3/22
As you may remember, we recently enhanced Invoice History Reporting. Now you can find invoice information all in one place within the customer profile. But that's not all. We have continued to make updates to the report based on your feedback. The latest new features include:
Pagination – You can now jump easily from page to page to locate the invoice you are looking for.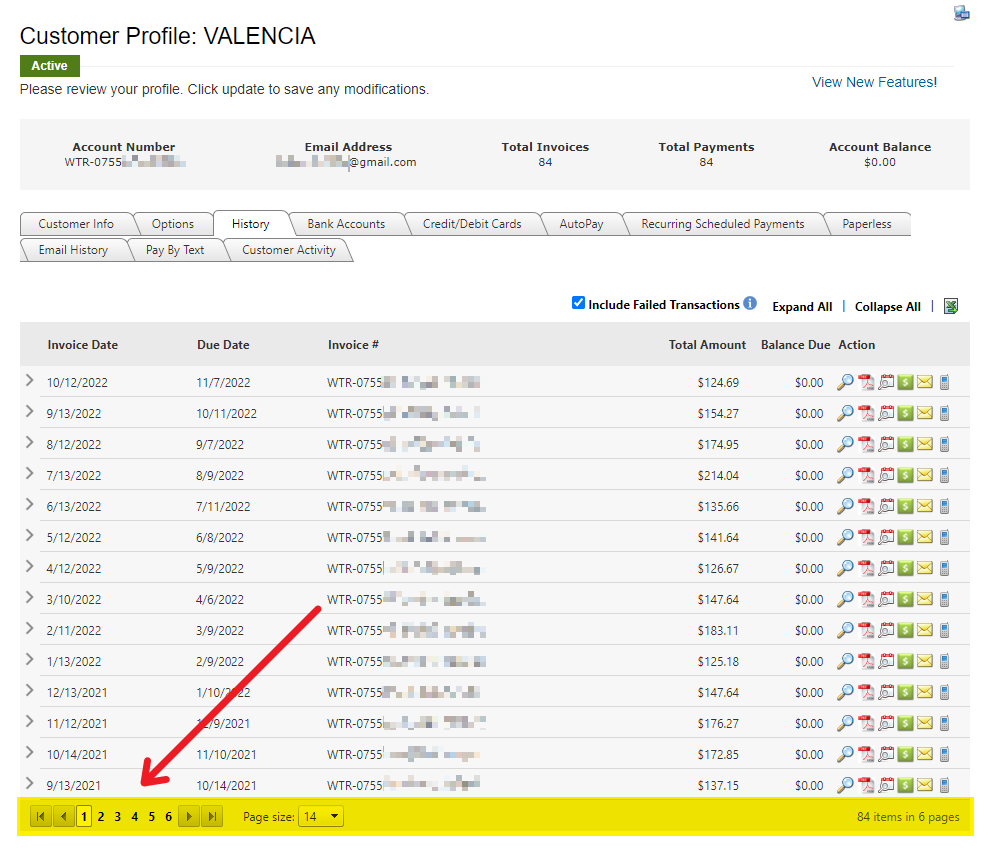 Time Stamp – We have updated the time stamp to be in your local time zone.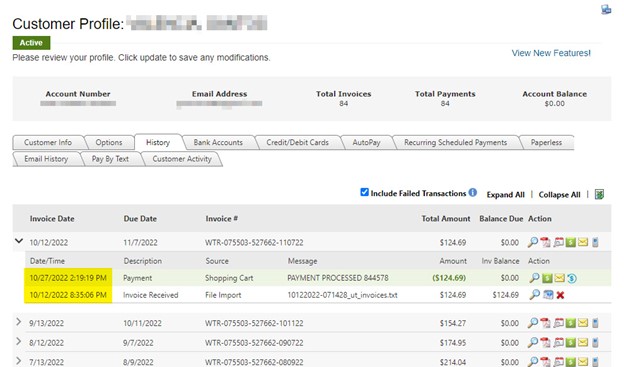 Declined Payment Description – The description has changed from "payment" to "payment declined" for more clarity. With this feature, you can see when a payment has been declined and why. In the example below, the CVV2 code that was entered did not match the CVV2 code on file for the card, so the payment was declined.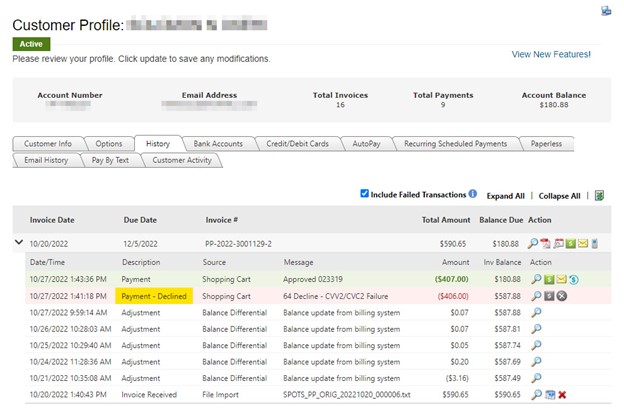 Loading Spinner – The added spinner indicates that additional information is loading.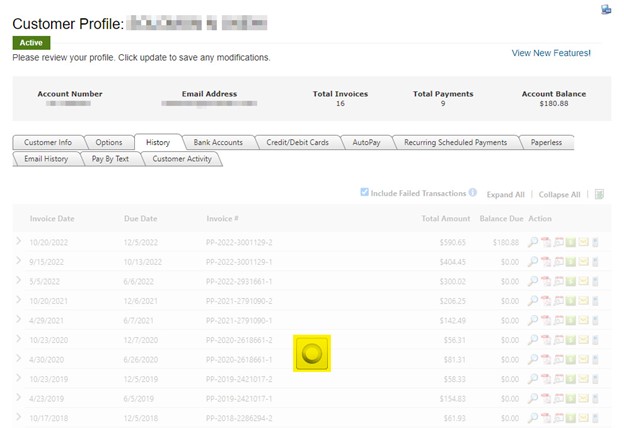 Deactivate Invoice – Back by popular demand, you can once again deactivate a single invoice. Look for the red X on the "Invoice Received" row.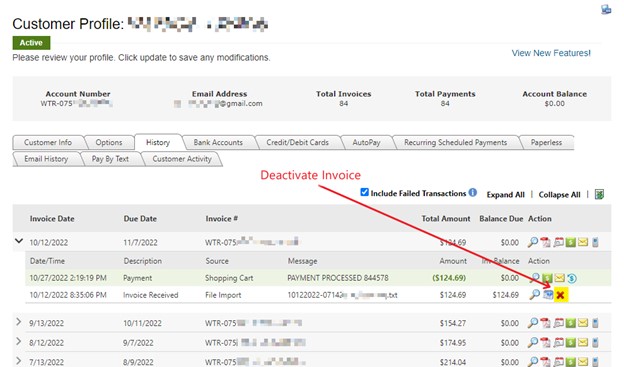 We hope these new updates to Invoice History Reporting will make tracking invoices even more simple. If you have additional feedback on how we can further enhance the report, please don't hesitate to contact us at [email protected].