Introducing the New Marketing Resource Center
The end of the year is the perfect time to evaluate your 2023 customer communications and refresh your marketing materials for the new year.  To help ensure updating your marketing programs is easier than ever, we've launched our new and improved Marketing Resource Center. With our new Marketing Resource Center, you can quickly create collateral that promotes features that keep customers on track, such as AutoPay and scheduled payments.
Here are just a few of the upgrades you can look forward to in the new and improved Marketing Resource Center:
A more user-friendly and easier to navigate platform
More options for customizing your pieces
Ability to edit previously created pieces
Ability to create cohesive campaigns with your marketing collateral
Our new Marketing Resource Center also comes equipped with several new, professionally designed be marketing collateral templates.  Here are a few examples: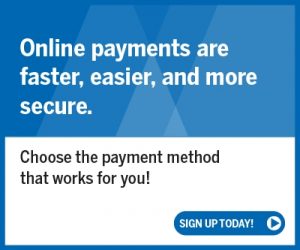 Web Graphic – Big Bog – Transparent Angle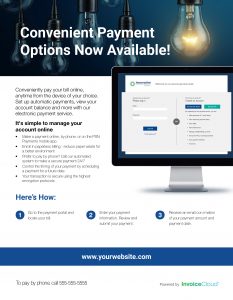 PSN Full Page Insert – Portal Screenshot
If you need access to our new Marketing Resource Center, please contact your Service Account Manager or email us at [email protected].